Instantly explore Big Local News projects with Datasette
Today the Big Local News site linked up with Datasette, a free and open-source tool for exploring data.
Users of biglocalnews.org can explore files in Datasette with a single click. It's as easy as selecting the "Open in Datasette" option from the pulldown in our file editor, like so: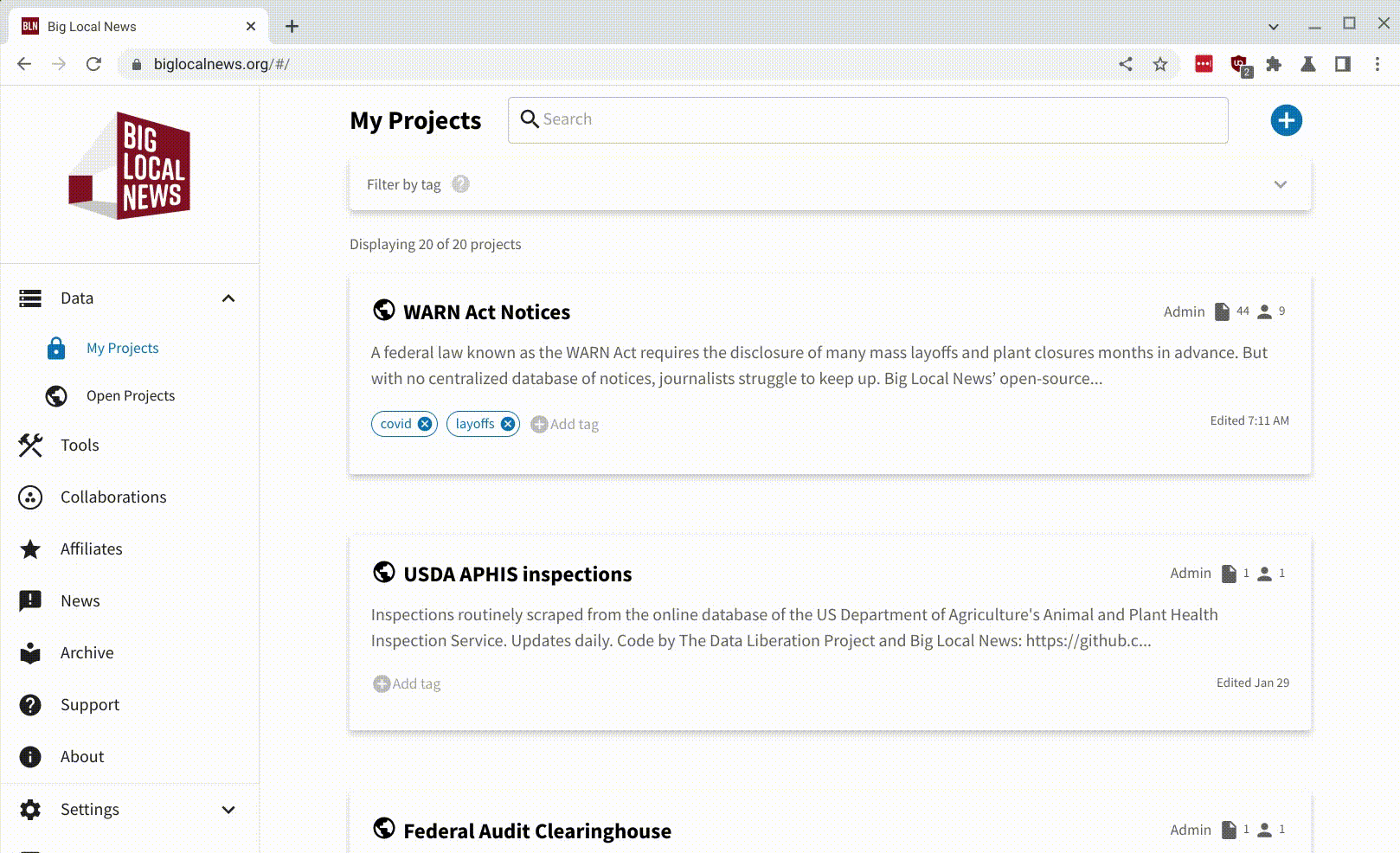 The data will soon appear in a Datasette interface hosted by our team. There you'll be able to run keyword searches, write custom SQL queries and export records to other formats.
You're able to open up any of the projects published by our users, as well as the private projects you've uploaded yourself.
The new feature has arrived thanks to Simon Willison, a frequent Big Local News collaborator and the founder of Datasette. He developed a custom Datasette plugin enabling the integration.
About Big Local News
From its base at Stanford University, Big Local News gathers data, builds tools and collaborates with reporters to produce journalism that makes an impact. Its website at biglocalnews.org offers a free archiving service for journalists to store and share data.
Learn more by visiting our About page. Have questions or ideas for collaborative work? Reach out by email at [email protected] or at @biglocalnews on Twitter.